OPENING HOURS
Summer time (1/4 > 31/10)
From Monday to Thursday 8.45 am – 1.30 pm  |  Friday and Saturday from 8.45 am to 5.30 pm
Sunday and holidays from 10 am to 5.30 pm
Winter time (1/11 > 31/03)
From Monday to Thursday 8.45 am – 1.30 pm  |  Friday and Saturday from 8.45 am to 5 pm
Sunday and holidays from 10 am to 5 pm
Closing: December 25th, January 1st , May 1st
The ticket office closes half an hour before the closing time
_
Ships Pavillion
Visits (max 25 people) scheduled on:
Saturday at 2.00 pm and at 3.30 pm   |  Sunday at 11 am, 12.30 pm, 2.00 and at 3.30 pm
_
TICKETS
Full price € 5,00
Reduced € 3,50
children aged from 6 to 14; students aged from 15 to 25 ; coordinators (max. 2) for groups of kids or students; citizens over 65; holders of MUVE Friend Card
Residents € 1,55
Free entrance Staff of the Ministry of Defense; disabled people; children aged from 0 to 5; ANMI; ICOM members
_
INFO
Museo Storico Navale di Venezia
Riva S. Biagio Castello, 2148 – 30122 Venezia
Vaporetto ACTV: Lines 1, 4.1, 4.2 Arsenale stop
Call center: +39 041 2424

BOOKINGS
Booking online: www.veneziaunica.it >

_
THE MUSEUM

Founded in 1919, the  Naval Historical Museum is located close to the Arsenal in one of the old granaries of Venice. Its collections recall those made under the Venetian Republic when the models of the ship-builders where kept in the Arsenal, in a special building, "Casa dei Modelli". This was the archive of the models during the Venetian Republic. Scale models were used instead of drawn projects: the ship were built starting from these models. Some of these old models survived the ransacking of the Arsenale in 1797 and are now kept in the museum.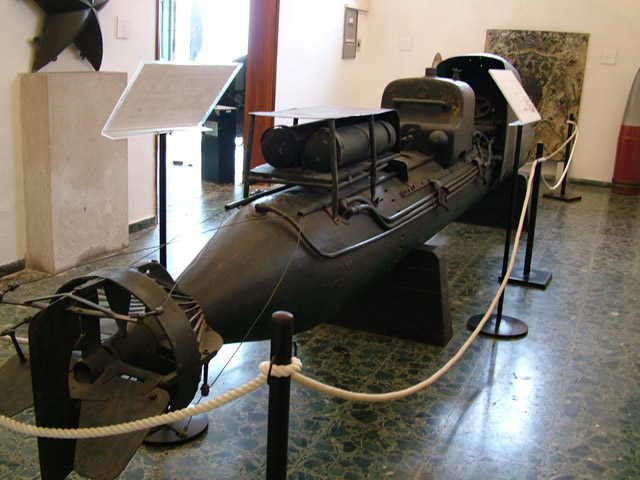 Here Venetian Ships and Boats are exhibited as well as models of ships built in the Arsenale during the French and Austrian occupation (1797-1866) and old and current models of the Italian Navy. The variety of the exhibited models goes beyond the Venetian boundaries and it contains a huge collection of scale models of fishing boats used in seas of China and far east.
The most extraordinary model is the one of the Bucintoro, the Doge's ceremony ship. In the rooms of the museum original relics coming from the sea wars are exhibited.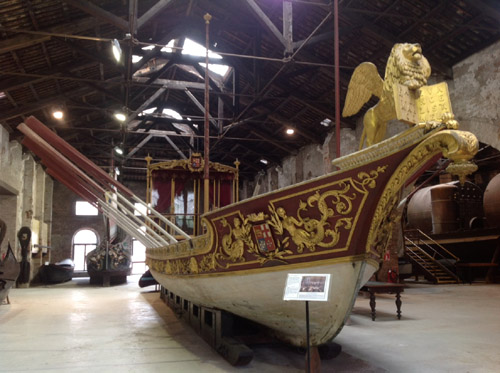 The museum continues with the Ships Pavilion, located close to the Arsenal bridge.
A ​​two thousand square meters area, in which some examples of Venetian boats are exposed: ancient ceremonial gondolas, working lagoon boat, and then military ships.
More information about the Venice Naval Historical Museum  >>>