THE PANZA COLLECTION
From February 2014
Ca' Pesaro, International Gallery of Modern Art Venice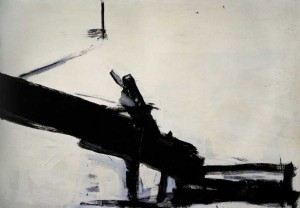 The exhibition aims to pay tribute to one of the leading protagonists of international collecting of the 20th century, Giuseppe Panza di Biumo, a man whose passion, intuition and faith in contemporary art have made it possible to create one of the most interesting collections of post-war American art.
Ca' Pesaro will present a careful selection of masterpieces by the leading exponents of Pop art, minimal and conceptual art, drawn from his collection which is today divided between the Guggenheim in New York and the Museum of Contemporary Art of Los Angeles.
For the first time in Italy, it will be possible to see the most secret and also most successful part of his collection, which includes artists like Rauschenberg, Liechtenstein, Rothko, Ryman, Franz Kline, Dan Flavin, Hanne Darboven, Jan Dibbets, Hamish Fulton, Robert Irwin. Joseph Kosuth and Sol LeWitt.
-
For more information: capesaro.visitmuve.it >>>