If you buy now your MUVE FRIEND CARD, you could take part in the next exclusive events reserved to MUVE Friend Card holders and receive invitiations to all the exhibition openings!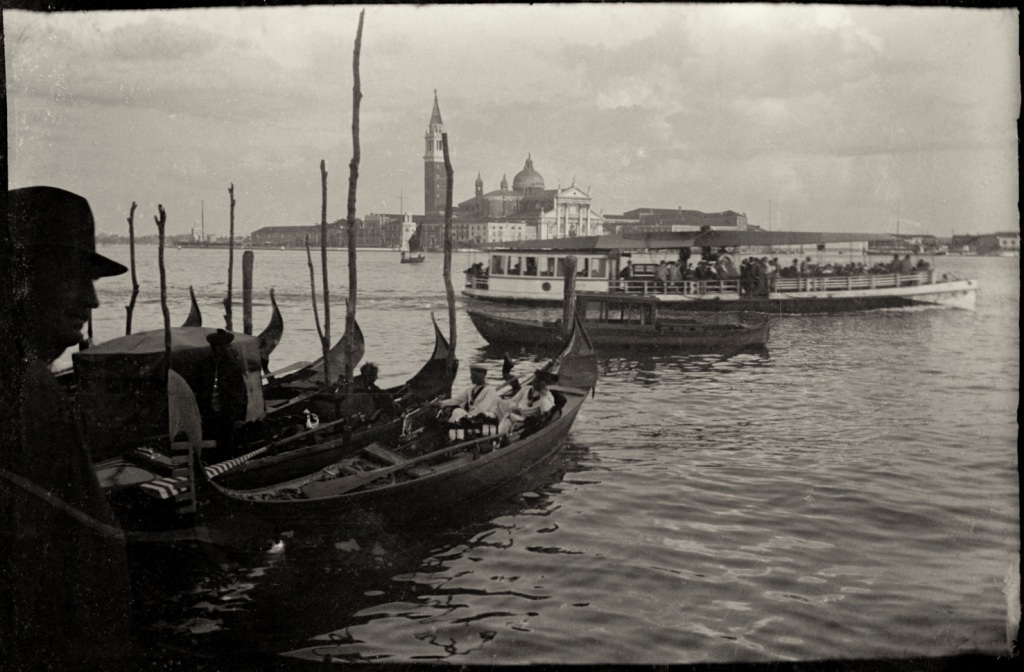 SGUARDI INCROCIATI A VENEZIA: JIRO TANIGUGHI E MARIANO FORTUNY: 
Martedì 18 novembre 2014 ore 15.30,Espace Louis Vuitton Venezia
In November MUVE Friend Card makes you the protagonist of a new exclusive event. At Espace Louis Vuitton in Venice, Claudio Franzini from Photo Archive of Palazzo Fortuny leads the Muve Friends through an exclusive visit to the exhibition " Sguardi incrociati a Venezia: Jirô Taniguchi e Mariano Fortuny", a suggestive "Cayer de Voyage" spanning a century history of Venice immortalized in the Fortuny's shots and Taniguchi's drawings, both in love with the Venice.
The visit is reserved to MUVE Friend Card owners up to availability. Please confirm your presence by Thursday, November 11, 2014 via email at muvecard@fmcvenezia.it.
See you there!
……………………………………………….
Also, you can enter for free to the temporary exhibitions part of museums itineraries:
From April, 2013
WUNDERKAMMER
Museo Correr, Venice
From May 31st, 2013
DIALOGUES. A new layout for Ca' Pesaro
Ca' Pesaro - International Gallery of Modern Art, Venice
From January 26th to February 15th, 2015
THE SERENISSIMO PRINCE. History and stories of Doges and Dogaressas
Palazzo Ducale, Venice
From May 31st 2014 to January 4th 2015
FROM RAUSHENBERG TO JEFF KOONS. The Ileana Sonnabend Collection
Ca' Pesaro - International Gallery of Modern Art, Venice 
From May 9th to November 23rd, 2014
MARIA GRAZIA ROSIN. FRACTAL LACE
Museo del Merletto, Burano
From June 6th to November 18th, 2014
SGUARDI INCROCIATI A VENEZIA. Jirô Taniguchi Mariano Fortuny
Espace Louis Vuitton Venice
From June 15th to November 30th, 2014
PORCELAIN FROM THE COLLECTION OF MARINO NANI MOCENIGO
Ca' Rezzonico – Museo del Settecento Veneziano, Venice 
From September, 6, 2014 to January, 6, 2015
LITTLE BIG THINGS. Masterpieces from Storp Collection
Palazzo Mocenigo, Venezia 
From September, 27, 2014, to November 10, 2014
Palladio and Russia. From Baroque to Modernism
Museo Correr, Venezia
From October, 17, 2014 to 18 January 2015
PARADOXES: A SERIES OF UNFORESEEABLE ENCOUNTERS BETWEEN CLASSIC AND CONTEMPORARY ART. Lesenes by Giulio Aristide Sartorio and a sound installation by Alberto Tadiello
Ca' Pesaro, Venezia
_
Also, you can visit the five exhibitions of "Spring at Palazzo Fortuny" with reduced ticket (euro 8 ):
THE DIVINE MARCHESA. Art and life of Luisa Casata from  Belle Epoque to spree years
From October, 4th, 2014, to March, 8, 2015
Palazzo Fortuny, Venezia
With your MUVE Friend Card, friendship is your pass for culture!