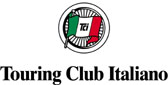 FONDAZIONE MUSEI CIVICI DI VENEZIA E TOURING CLUB ITALIANO

All TCI members could benefit of:
1) reduced ticket for the following temporary exhibitions:
Manet. Return to Venice >>>
Palazzo Ducale, from 24th April to 18th August 2013
Reduced ticket: 11,00 euro
Tapies. The eye of the artist >>>
Palazzo Fortuny, from June 1st to November 24th 2013
Reduced ticket: 8,00 euro 
3) 10% discount on all Marsilio and Skirà publications for sale in the bookshops of the museum system.
Discounts will be applied only after the presentation of a valid TCI Card.
Reduced tickets could be bought only at the Ticket Offices of Museums.
People benefiting of these discounts, could have a fast access to avoid queues at Ticket Offices.