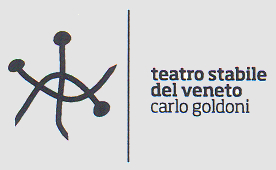 The new agreement between Fondazione Musei Civici di Venezia and Teatro Stabile del Veneto "Carlo Goldoni" is just activated in order to maximize the benefits for visitors and spectators.
Teatro Stabile del Veneto "Carlo Goldoni" was founded in 1992 by Regione Veneto, City of Venice, City of Padua, then joint by City of Vicenza (until 2011) and the Provincia di Padova.
Here are the benefits established:
– Teatro Stabile del Veneto Carlo Goldoni (2014-2015 programming) subscribers can purchase the Muve Friend Card paying reduced price, by presenting at the ticket office of any civic museum the membership or loyalty card of the Teatro Stabile
– Every owners of any type of admission ticket to any Civic museum (Museum Pass*, single ticket for permanent collections or temporary exhibitions) can purchase at a reduced price entrance ticket for "Goldoni Experience – Fresco of Venice", presenting the ticket at the ticket counter of the museum or the competent visited the exhibition.
– Muve Friend Card owners, both standard and small, are entitled to get reduced fee applied to ticket for all 2014-2015  performances hosted at the Teatro Stabile del Veneto, by presenting of the Card itself at theatre ticket offices.
NB: the facilities exposed above shall not apply to any other one already used.
* The Museum Pass is the cumulative ticket for the permanent collections of the Civic Museums of Venice opened and those connected, valid for 6 months and allows entry to the following museums: Palazzo Ducale, Museo Correr,National Archaeological Museum, Monumental Rooms of the Biblioteca Nazionale Marciana (Clock Tower and Palazzo Fortuny excluded)