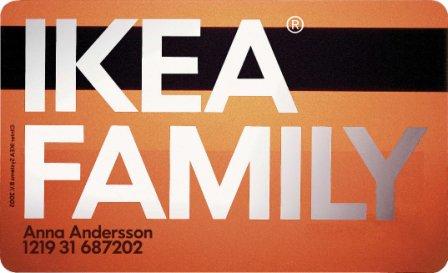 FONDAZIONE MUSEI CIVICI DI VENEZIA AND IKEA FAMILY

This agreement between the Fondazione Musei Civici di Venezia and IKEA Family is valid until December 31st 2013.
Benefits for "IKEA FAMILY CARD" holders:
1) REDUCED TICKET FOR ST. MARK'S SQUARE MUSEUMS, for up to two people, at 14,00 euro (instead of 16,00 euro):
- the Doge's Palace,
- Museo Correr,
- Museo Archeologico Nazionale,
- Monumental Rooms of the Biblioteca Nazionale Marciana.

This ticket is valid for 3 months and grants one single admission to each museum.
2) REDUCED TICKET FOR TEMPORARY EXHIBITIONS
Manet. Return to Venice >>>
Palazzo Ducale, from 24th April to 18th August 2013
Reduced ticket: 11,00 euros
Reduced tickets could be bought only at the Ticket Offices of Museums.
3) 10% DISCOUNT ON SKIRA AND MARSILIO PUBLICATIONS in the bookshops of the museums system.
Discounts will be applied only after the presentation of the "IKEA FAMILY CARD".