BACKSTAGE. Storerooms of Palazzo Mocenigo
BACKSTAGE
The world of fabric and costume
Fashion in the Eighteenth Century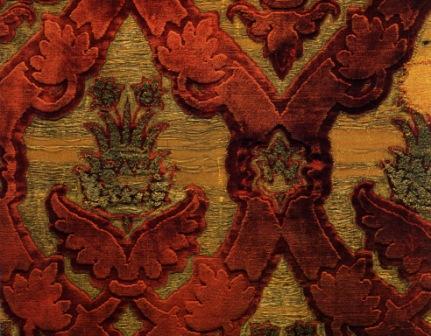 The extensive storerooms of Palazzo Mocenigo housing the rich collections of clothes, garments, accessories and fabrics offer the public an unusual visit to places that are usually only open for employees. This is an opportunity that is not to be missed when visiting the museum and offers an itinerary through fashion in the eighteenth century with a specialised guide.
Visits, in Italian and English, at Palazzo Mocenigo are possible the last Friday of every month, at 11 am and 2 pm.
Reservation is necessary, at least the Monday before the date planned for the visit. The tour will be activated with a minimum of 8 participants (maximum 15 people). Tickets can be purchased at the ticket office at the time of the visit.
Visit at Palazzo Mocenigo: 12,00 €
Info and bookings:
Attività Educative e Relazioni con il Pubblico
Tel. +39 041 2700370   |   info@fmcvenezia.it
_
Tessitura Luigi Bevilacqua
From April 2013, "Backstage", for those who are interested, is integrated with the visit to the ancient weaving Tessitura Luigi Bevilacqua, where handmade fabrics are produced using models and frames from 18th-century and 19-century.
Visit at Tessitura Bevilacqua: 8,00 €
Visits at Tessitura Bevilacqua must be booked previously for planning date and time.
Info and bookings:
Tessitura Luigi Bevilacqua
Tel. +39 041 721566
_
For more information: mocenigo.visitmuve.it >>>